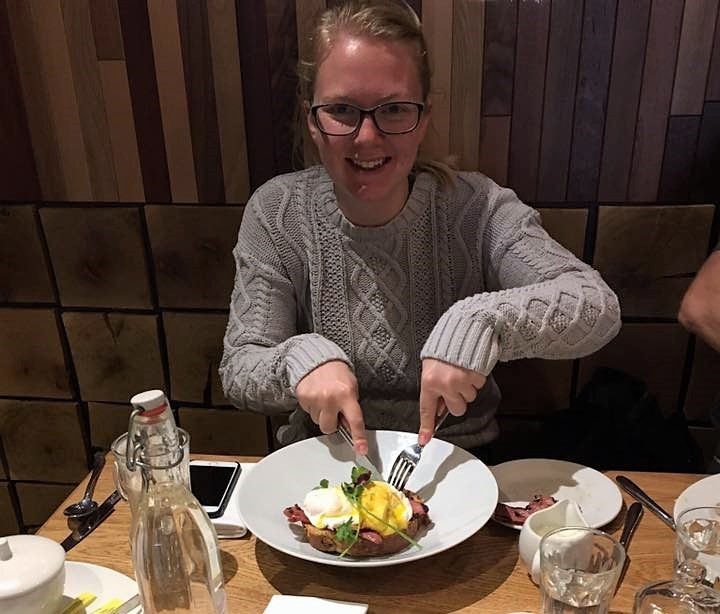 Briefly describe your Academic Travel course - what is the concept behind the course, what did you learn about, and where did you go for the travel component?
This course offered us the opportunity to study a variety of ceramic style in a more in depth manner than we would otherwise be able to do in our own studio. We spent the first half of the semester learning about basic hand building techniques to make plates and cups. We were then able to learn about Majolica glazing techniques in Faenza, Raku and Luster glazing techniques in Umbria, and slip glazing techniques in Milan.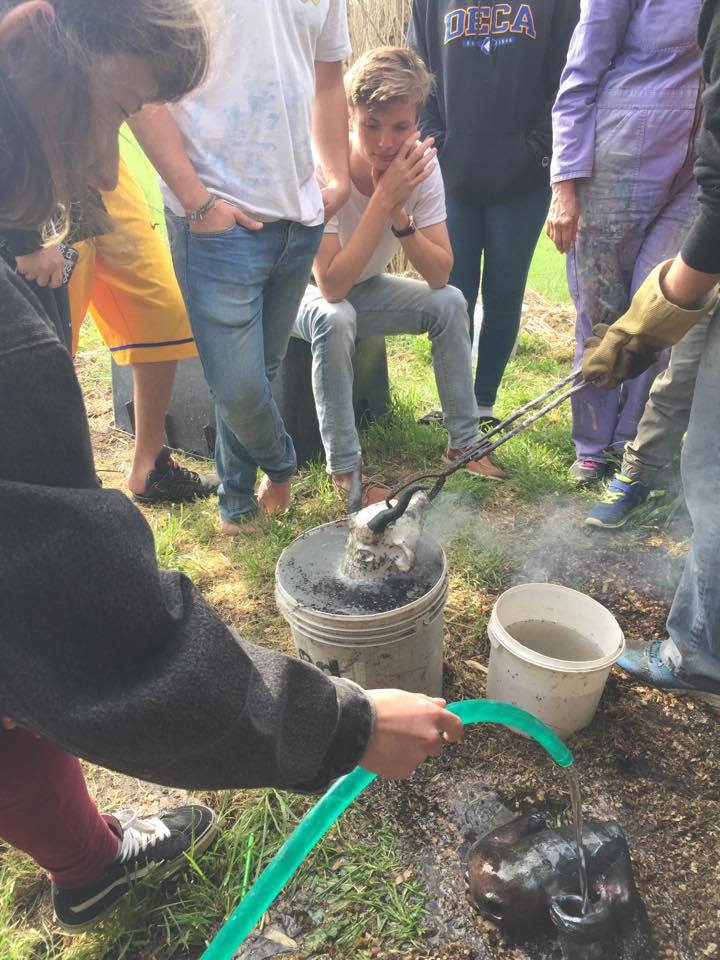 What surprised you during Academic Travel?
I didn't realize prior to this travel that there are many modern Italian ceramicists still pushing the boundaries of pottery. When thinking of Italian ceramics, I always thought of older, traditional Italian pottery with the designs that came out of Faenza for centuries. It was cool to visit modern ceramics studios where they're constantly trying new and creative things. We even got to see a 3D ceramics printer which was something I didn't know existed.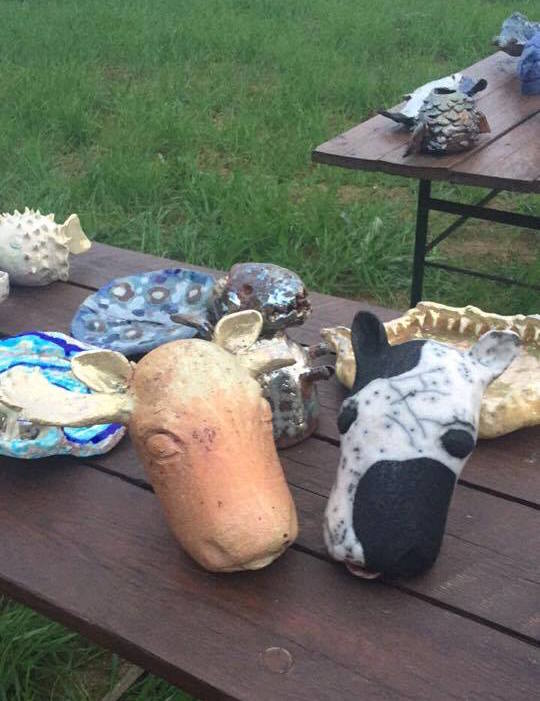 What was your most memorable experience during Academic Travel?
My most memorable experience during this Academic Travel was the first Raku firing. This particular glazing technique involves taking pieces out of the kiln mid-firing and putting them in burning woodchips, which creates black cracks in otherwise white glaze. It is a glaze style that I've admired for many years, but never had the chance to try until now.
Is there a course project? If so, what is it and how is it supplemented by the travel component?
Our course project was to create an art installation titled "A Banquette of Metamorphosis", which involved a dinner set of pieces inspired by, or turning into various animals. The initial planning for the project was done on campus, but the bulk of the work for this project was done while on travel. While at the La Fratta Art House in Umbria, we built, fired and glazed our metamorphic pitchers, cups and plates. It was wonderful to put everything we'd learned thus far into practice and experience making ceramics that was both functional and sculptural.
What was your favorite learning moment during Academic Travel?
My favorite learning moment was when one of the kilns malfunctioned and broke many of our pieces. While it was frustrating and sad to see our hard work lost, it was an important reminder to appreciate the process of creating art and that everything can be replicated. In addition, we got to experiment with glazing incorrectly fired pieces which allowed us a window into the more experimental side of ceramics that comes with trying to push new artistic boundaries.
---
Yana Smith is an Environmental Studies Major from Anchorage, Alaska USA.